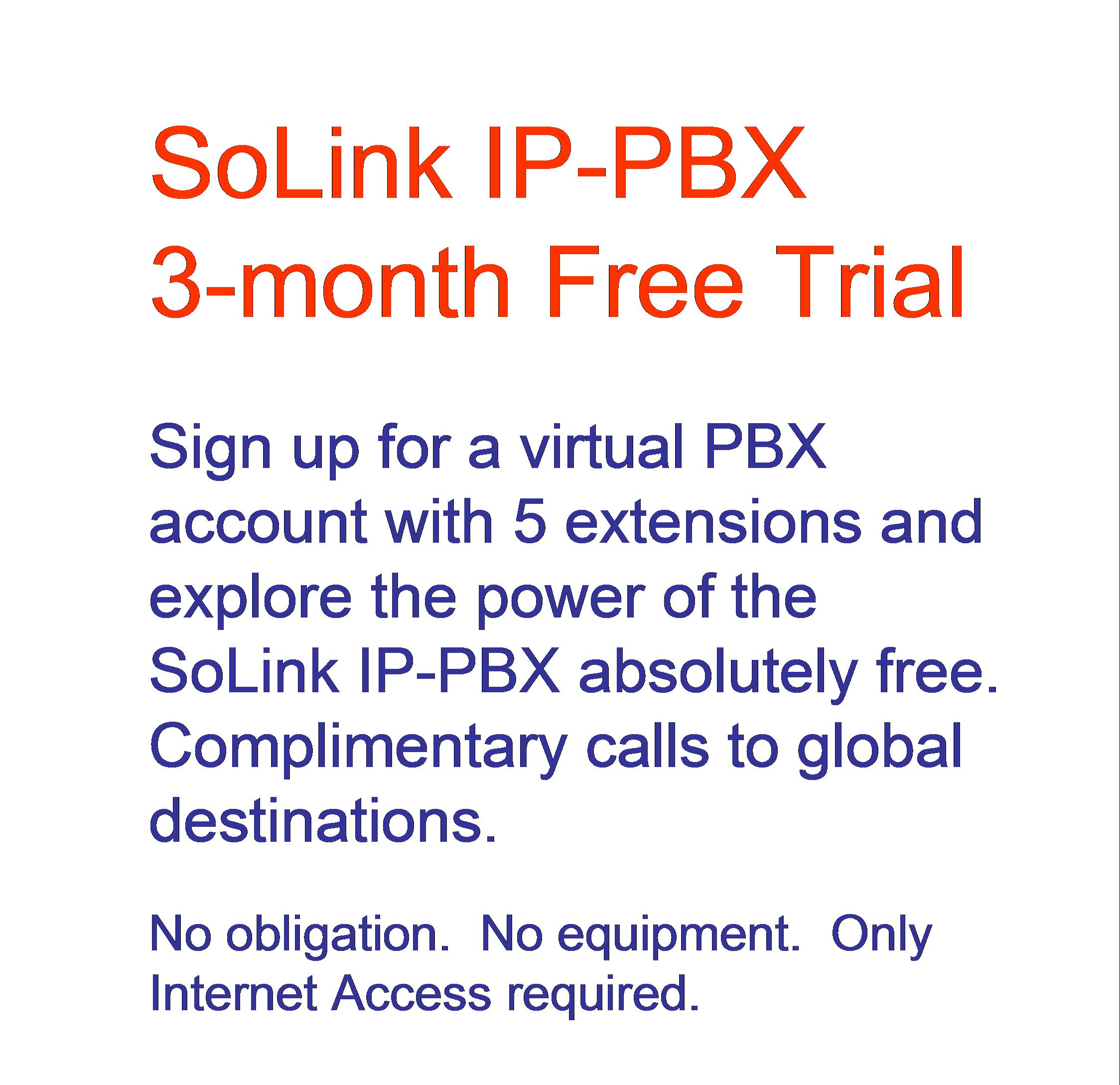 Telecomunication Software Solution
Low-Cost IP-PBX System, Multi-Tenant SIP-Based IP-PBX Product & Asterisk IP-PBX Appliance
Linksoft Technologies Ltd. provides telecommunication software solutions to service providers and enterprises. Our primary business includes voice-over-IP (VoIP) products such as H.323 Gatekeeper and SIP-based IP-PBX, as well as customized software development and system integration service for off-the-shelf telecommunication equipments. Our expertise is in the integration between the voice and data communication network. Typical applications include H.323 Gatekeeper, IP-PBX, voice-over-IP gateway, interactive voice response (IVR), prepaid/postpaid calling card, and unified messaging, with system size ranging from a few analog ports to multiple T1/E1 spans.

IP-PBX For SMB/SOHO

SoLink IP-PBX Appliance is a low-power, high-performance, embedded IP-PBX solution tailored for SOHO, SMB (small and medium business), or branch office uses. SoLink IP-PBX Appliance is built upon a compact, rack-mountable 1U server hardware with redundant hard disks, quality voice cards with optional hardware echo-cancellers, together with the full-featured, mulit-tenant enabled SoLink IP-PBX software.

IP-PBX For Enterprise

SoLink IP-PBX is a feature-rich SIP-based PBX based on the open-source, standard-based Asterisk platform. It offers a enterprise-graded, multi-tenant IP-PBX system with advanced features such as web-based voice-mail, ACD, call recording, and peer IP-PBX support, that are only available to high-end PBX but at a lower cost. Registered user may
sign up
for a
3-month free trial
(
Version 3.1 now available!!
) for evaluation purpose.


H.323 Gatekeeper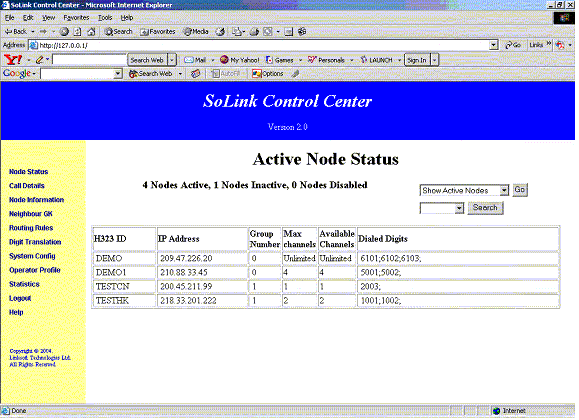 SoLink Control Server, a feature-rich Windows-based H.323 Gatekeeper software (version 4 compliant), offers centralized call management, addressing, security and accounting functions for any H.323 compliant IP telephony network. Registered user may
download
a
20-day free trial
(
Version 2.2 now available!!
) for evaluation purpose.


Services
Linksoft Technologies Ltd. provides customized software development and/or system integration service to assist clients in building small to large-scale IVR, switching systems, unified messaging, pre-paid / post-paid calling card platform, conferencing, fax-on-demand, VoIP gateway and gatekeeper, IP-PBX, and other telecom applications.
We also provide consulting, installation, configuration, and support services for Asterisk and various Asterisk-derived software such as Elastix, FreePBX, AsteriskNow, and A2Billing...






Multi-tenant SIP-based IP-PBX product, hosted IP-PBX and IP-PBX appliance at Linksoft Technologies Ltd. We offer a business-class, multi-tenant IP-PBX system, Asterisk IP-PBX appliance and IP-PBX free trial option for our customers.